Interior Design: Remote Learning Resources for Grades 5+
by
This 2-part PD will introduce you to the process of interior design with online activities to use with your 5-8 grade students.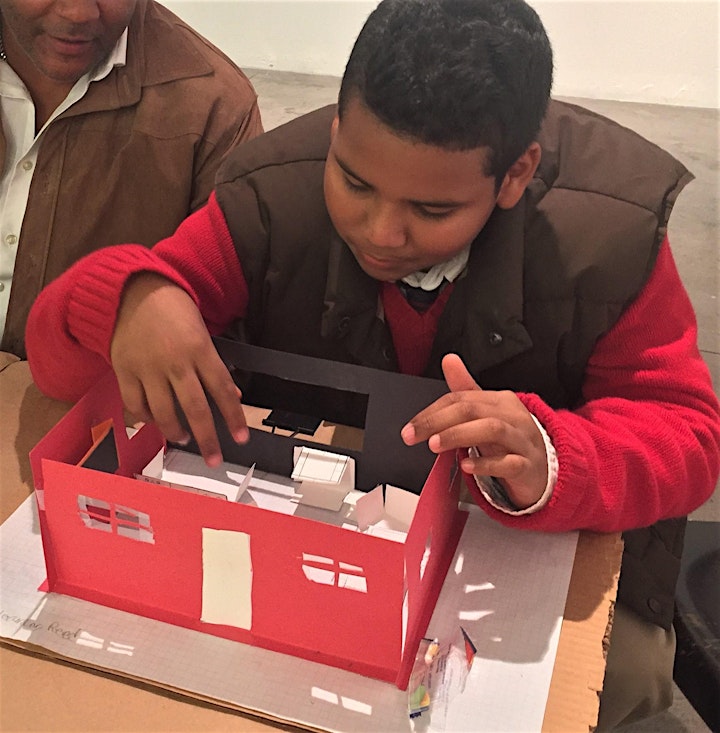 This 2-part video conference PD (Tuesday 6/9 & 6/16 from 2-4 pm) will introduce you to the process of interior design: from drawing floor plans, using scale measurement, and ending with a 3-D scale model of your own design. How-to videos and activity sheets from the Center for Architecture's Architecture At Home series of online learning resources will enable you to share and implement these projects with your 5th -8th grade students.
These sessions are interactive, design workshops. Participants will also be asked to complete a design activity on their own after Session I (6/9/20) to share as part of Session II (6/16/20).
Materials required:
Computer with Internet connection (this cannot be done on a cell phone)
Download RingCentral Meetings prior to the PD session by launching the program from this link https://meetings.ringcentral.com/j/1490255181
Paper, pencil, ruler, tape measure (optional), B & W printer to print out design templates
Questions? Contact Catherine Teegarden, CFA Director of Education at cteegarden@centerforarchitecture.org or (212) 358-6135.
Each participant should RSVP individually to ensure that their attendance will be recorded by DYCD and to provide an accurate head count. This professional development opportunity is provided at no cost to you but has a value of $500 for DYCD. If you register for and are subsequently unable to attend this session you are responsible for canceling your registration or risk being waitlisted for future events.